Hopefully you find something that you Love and want to start including in birthdays around your house!!
*************************************
Pamela's Heavenly Treats
, and we
LOVE
birthdays at my house. Since I am a baker our tradition is that everyone gets to pick out there birthday cupcakes, sometimes it's a cupcake flavor that I have not worked with, but it always turns out wonderful. Here are a few of my creations.
************************************
Thank you, Jill, for inviting me to help celebrate your First Bloggiversary!!!
We just had a birthday party for my Mom and I'd like to share with you
something we did to help make her party special.
She just celebrated her 103rd birthday! She was born in 1909!
She's a pretty amazing person but that's for another post.
We thought we should do something special on her 103rd birthday (every birthday after 100 is special, right? Oh, heck, any birthday after 90 is special!) Anyway, we came up with THIS...
...an old-fashioned car to drive her from her house to the party!
The driver/owner of the car couldn't have been more perfect either!
He dressed and acted the part, too.
He even gave the kids a ride in the rumble seat. That was a big hit!
Here I am in the rumble seat with Michele, my niece. (I'm on the far side.)
Mom keeps talking about the car and what a surprise it was!
I'm so glad we came up with something unique.
Happy Bloggiversary to you, Jill, and thanks for having me.
Linda
**************************************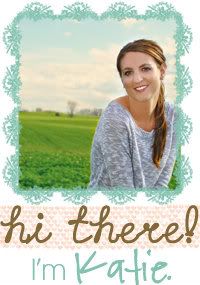 I write over at My Darling Days -- a
scrapbook of my days, documenting daily finds, crafts, thoughts, fashion, food, & more!
Today I'm sharing an M&M Themed Birthday party that I helped my sister throw for my niece.
It looked a little something like this:
1. Thrifted mason jars filled with M&M's for table centerpieces
2. Adorable niece, Birthday Girl Elena
3.M&M Lights
4. Ballons with M&M stickers on each table
5. Scrapbook paper M's, taped to the wall
6. M&M's everywhere!
And a huge thank you to Recipe Girl for the fabulous cake inspiration!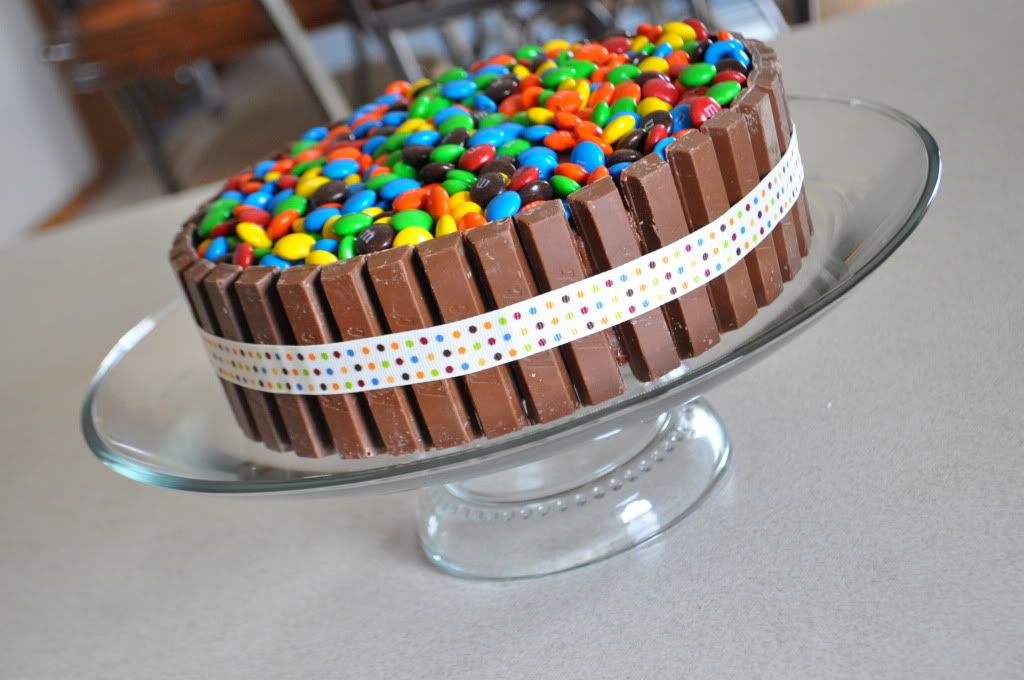 I'd say by the looks of it, Miss Elena had a wonderful time:
To read more details about the party, click here!
Thanks for having me Jill, and Happy bloggy Birthday to YOU!

What a fun birthday party theme! I absolutely love all the detail in the decor and I especially LOVE the m&m cake! Thanks so much Katie for sharing this with us!
*******************************************
Next up we have
Jessica from
Cox's Corner:
I'm so excited to share a couple of inexpensive birthday party ideas with you. I LOVE throwing parties for my little man...but they sure can get expensive!
Here are a couple of the parties I threw for my mister:
*********************************************
First of all Happy Birthday Blogday to Jill! What a great milestone!
Hi I'm Kim over at Reposhture!
I put the fun in functional! My main fancy is taking junk (garage door panels, for example) and turning it into something less trashy and more, well, functional. Like a bench for instance. I also repaint furniture and about anything else I can get my hands on.
But I am hear to talk about birthdays! We do B-days
BIG
at out house. We like to celebrate each little persons day by having a few traditions. I always put them to bed and then decorate their door with streamers, their bed while they sleep, and the whole first floor. Streamers in all the door ways, on the mantels, from the corners of the room to the chandy in the middle. It is different every year and they love waking up and seeing what got did.
Then they can eat whatever they want ALL DAY LONG! They give me their list of specialty foods for their day about a week before and then we cook or "snack" on it the their entire day.
Lastly, I surprise them with a special cake I have made. They give me their idea about a week (or months!) ahead and they can't see it until their party. It is so fun to watch their faces light up when they see the cake. It is just like a present for them and well me really. I love those little smiles!
Thank you Jill for letting me be a part of your birthday! So here it goes...
Happy Bloggy Birthday to you! Happy Bloggy Birthday to you! Happy Bloggy Birthday dear Jill! Happy Bloggy Birthday to you!
Always being renewed,
Hey it's Flo from Progressive. Oops, it's just me, Cheryl!